In today's tutorial I'll be demonstrating how you can design an op art style impossible triangle with Adobe Illustrator CC. I'll also be providing a free Illustrator triangle design download file at the end of the post, so you can download the logo, edit it with Illustrator and use it however you'd like.
In the first part of this tutorial I'm going to briefly outline the steps taken to create the design. Skip to the bottom of the post if you just want to watch the video tutorial.
Creating The Base Shape
As you'll see outlined in the infographic below, the first thing we're going to do is create a couple of triangles, then use the Pen tool to create a shape that connects them. After that, we'll be using that shape as a reference point to create the rest of the shape.
Logo Design Guide


Curious about the creative process that inspires me to come up with design ideas and how I go about executing them? Be sure to check out my logo design guide for a look behind the scenes at my systematic approach to coming up with design ideas.
Making Duplicates
Once the base shape is created, we'll color them in using three different shades — a light shade, a dark shade, and a medium shade. Then, we'll be creating two additional copies of it, but alternating the shades of each grouping.
Tying It All Together
The final steps are to group each of the shapes together, then rotate them around and snap them together accordingly. Once you've done that, your free illustrator triangle logo will be complete!
150+ Logo Templates

Need a professional logo but have a limited budget? Or are you a designer looking to add to your inventory of design elements? Check out my bundle of 150+ high quality logo templates, all designed by Yours Truly.
Video Tutorial
The written steps and diagrams depicted above may be sufficient for more advanced users, but everyone else will be able to follow along with the video tutorial, which includes step-by-step instructions with voice narration. Watch the video below and if you have any questions feel free to leave them in the comments section below.
Free Illustrator Triangle Logo
I've provided a free download for this design in Illustrator (.ai) format. Feel free to edit it however you'd like and use it however you please — even for commercial use!
Free download: FreeIllustratorTriangle.zip
Become A Freelance Designer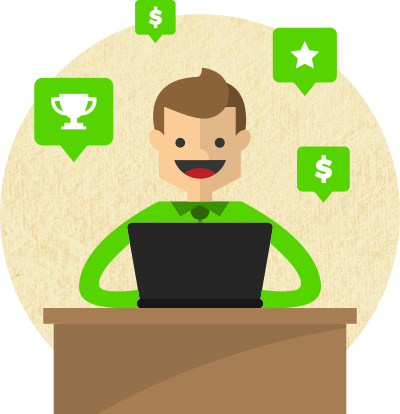 Ready to start earning money with your design skills? Check out my freelancing guide to learn how you can get hired for freelance design projects, even if you have no experience or formal education!